You can count on Gerard to assist you with all your real estate needs.
Providing clients with a professional and personal touch in real estate since 1987.
Gerard has a great depth of knowledge in the Calgary and area markets. Working as a real estate agent since 1987, he has sold incredible homes in a wide range of prices and locations throughout Alberta. As a Realtor® who has earned a reputation for looking after his clients' interest and needs with genuine care and expertise, Gerard has been very successful at selling homes in both a hot and temperate real estate market.
Gerard is a personable and professional realtor who places a priority on relationships and the personal support and contact that he maintains with his clients. He provides full class service to his clients, is always reachable and makes every client a priority. His knowledge and professionalism is evident upon meeting him and you will enjoy the process while working with him.
When you call 403-703-5548 you will reach Gerard!
Give him a call today!
His wife, Sherry joins Gerard in the real estate profession as his executive assistant. Recently retired from the federal government after 36 years of service, Sherry is keen on making the shift from managing a large unit of advisers and consultants that spanned western Canada to keeping Gerard's office running smoothly.
Both Gerard and Sherry believe providing that professional personal touch to all clients is what makes Gerard Chiasson & Associates your best option when choosing a realtor.
32 Years of Success
What does 32+ years serving Calgary as a real estate agent really mean?
It means lots of awards.
It means recognition and industry expertise.
Most importantly, it means that I've had the privilege of serving Calgarians for over 30 years and counting.
We look forward to working with you,
Gerard and Sherry Chiasson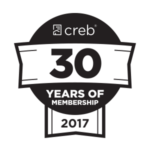 Work with us